Welcome to the Carolina Ferrets website! Here you will
find information on our beautiful and rare Angora Ferrets,
as well as our normal coated ferrets! Some of the types
have originated at Carolina Ferrets in our world-acclaimed
breeding program. See for yourself what makes a Carolina
Ferret your #1 choice when quality matters.
---
---
Carolina Ferrets News--2014
Site last updated on 12-26-13. Our new phone number is (336)300-4000 (cell), or 336-731-6362. Please go to www.carolinaferrets.net for 2014 ordering information. Please note, CAROLINA FERRETS joins with other concerned parties in not supporting or endorsing the American Ferret Association. CAROLINA FERRETS believes in the acceptance of differing philosophies regarding ferrets and their owners, and a non judgmental, friendly public attitude thereby creating and adhering to a professional, positive environment.

Some of our 2013 breeders: Photos updated 4/8/12.

Carolina Ferrets has a YouTube account!
Click here to view our channel!
One Angora growing up: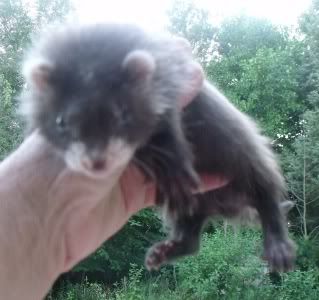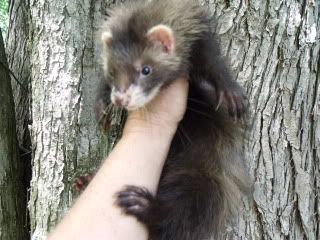 Angoras born in June of 2011: